Concept
and
Guiding Principles
The Pocket Lab is a not-for-profit community lab, dedicated to experimentation with regeneration of natural space, smart use of resources and living together in urban areas. It is a place to design, make and test new ideas, learn, teach and share, whether it is just for fun, or for serious business development.
Any creative scientific, artistic or technological approach is welcome - no need to be a specialist.
Guiding Principles
The Venue
The venue is a pocket-sized lab set up in shipping containers :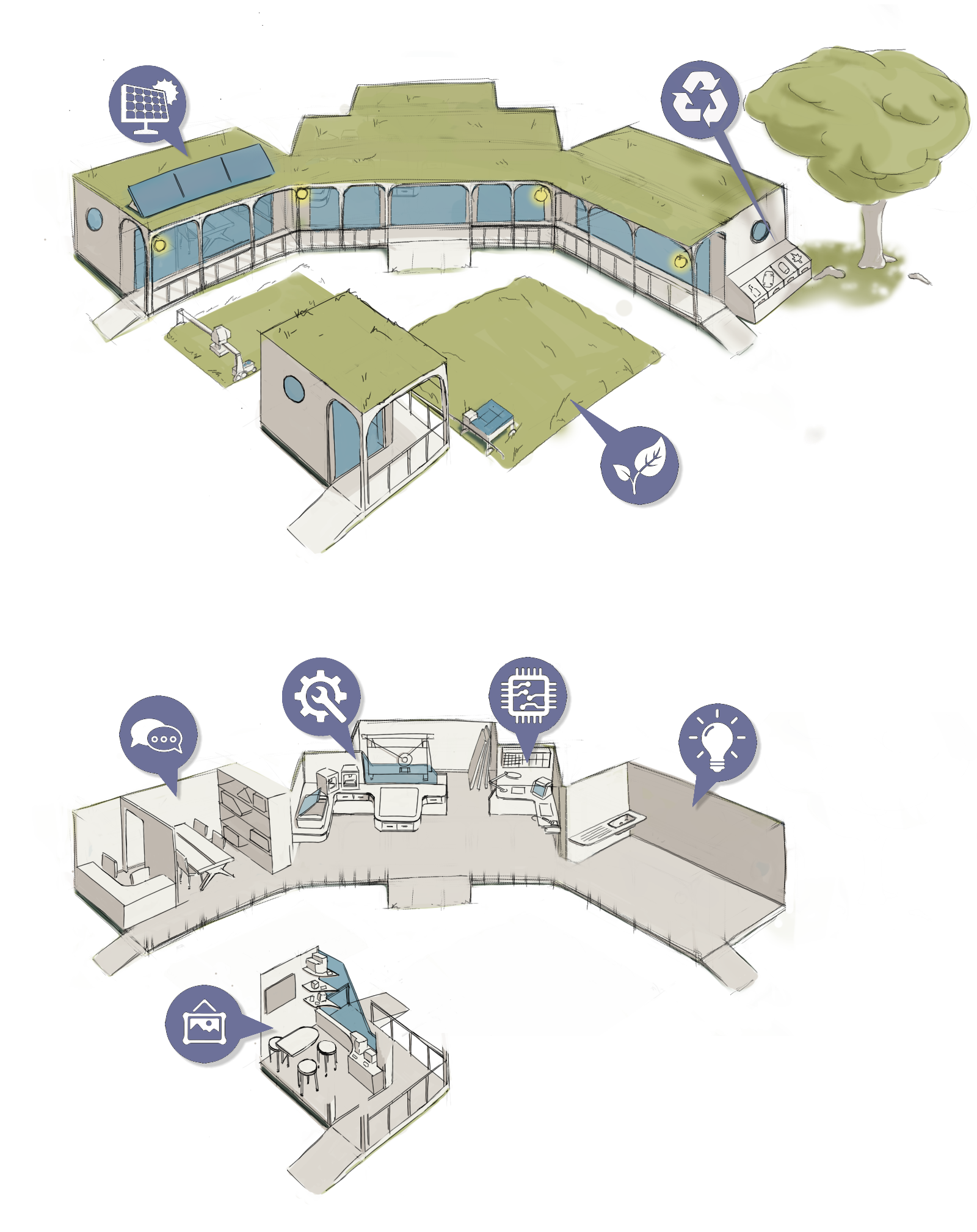 The venue hosts several areas :
- a Fabrication Space for designing, crafting, prototyping, up-cycling and repairing. (There will be pens, paint and paper, computer and 3D printer, laser cutter, CNC milling machines, electronics, molding, casting and inevitably a wide range of power tools);


- a Chill or Study space away from the noise of the machines and loud workshop companions;


- an Outdoor Research space for microfarming, large weather-proof projects and frisbee;


- a Hack (-able, Indoor) space for large-scale collaborative projects, small events and messy research which needs some room to thrive.


- a Exhibition space to share your creation with everyone, sell your work or promote the next activity you offer.
Activities
What to do when you come to the Pocket Lab :